Omni View Consulting (M) Sdn Bhd is one of Malaysia's established home-grown consulting firms. Our working partnership with multinationals, and small and medium enterprises across a wide spectrum of industries spanning the last 20 years, enabled us to hone and refine our human resource expertise in tandem with the changing business environment.
Read More
Acquiring talent starts with matching them against specific job criteria that predicts success. We help organisations to identify the right talent for the role through a comprehensive assessment centric approach.
Developing talent encompasses developing self, team and organisational competencies to equip potential leaders in the organisation to achieve business growth.
Engaging talent starts at the individual level and traverses across the organisation. It is about creating an environment where every employee discovers, recognises and pursues their purpose in the organisation that promotes mutual engagement and discretionary effort.
Leading talent develops the leadership bench strength through objective and robust assessment centre approach that identifies and grows leadership pipeline for organisations.
Upcoming Workshops
Testimonials
---
"This is the first time we used the AC approach and I must say it was a resounding success. Our industry is growing very fast and we needed a lot of talents to be recruited. Using this approach was beneficial to filter the best candidates.
The consultants were thorough professionals. They trained and certified my team very well, using simple easy to understand examples and techniques. We were guided very well throughout the process of recruitment and assessment.
The best part was how they made sure we were not biased during the selection and were really the 3rd eye to make sure we gave a totally professional experience to the candidates."
"The HA Consultants demonstrated the highest professionalism throughout the entire process to help Schindler Malaysia to best select the GTs and FEDPs!
I am particularly impressed with their team support during the 2-day Assessment Centre. The smooth planning has allowed the candidates to have good experience of Schindler as an employer of choice."
"Bank Rakyat has launched The Islamic Banker Management Trainee Programme; two-year programme aimed at developing Future Leaders in Islamic Banking.
As we operate in an increasingly VUCA world, it has become clear that in order to hire the new-age talents with different key traits, the traditional way of hiring is no longer relevant. The guiding principles for the process are differentiated attraction, best in class pioneering selection and flawless execution.
As such, we have pioneered a new Digital Selection Process aimed at providing superior candidate experience, enhanced accessibility and engaging touch points. JobFlix, powered by Harrison Assessments is part of our digital selection process that is candidate-centric allowing applicants to complete the steps anytime, anywhere."
"We have used various other assessment tools over the years but have found Harrison to be the best by far."
"We have found the system very easy to use and easy to interpret"
B. Braun Medical Industries uses Harrison Assessments Talent Development.
Analyse development needs and to provide for the needed development interventions, enables leaders to make decisions on the development opportunities for their team,
Understand team dynamics and for deeper team understanding and team synergy activities, teams learn how to work effectively as a cohesion team.
"improved team dynamics and engagement in teams, which results in a cohesive working team and happier working environment – drives for higher levels of productivity and business results."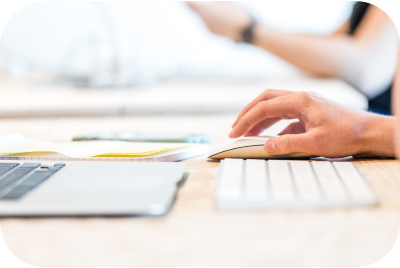 Shaping the course of Learning and Development through Training Needs Analysis
"We need training!" "We want training!" "Our people need to be trained...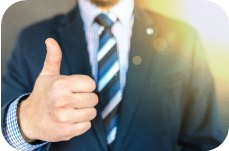 Managing with the head, leading with the heart and inspiring from the gut
Many workshops, programmes and books written on the development of management and leadership qualiti...